Feyre Riesen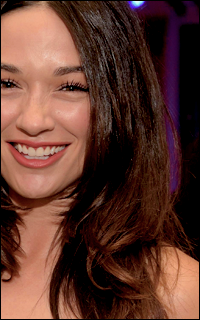 Messages : 39
Avatar, © : crystal reed - hepburns and tumblr.
Multinicks : rhysand w.
Pseudo : huntress, vendela.
---
Age : twenty-six years old.
Job : historian, museum curator.
Status : broken heart, don't touch.

MARK MY WORDS;
Mood: bitter, mercurial bitch.
Relationships:
Availability: 00/03 - close. (fr-eng)

Sujet: Absence/présence réduite. Sam 21 Jan - 17:27

---

pseudo : Feyre R. + Rhysand W.
durée de l'absence : du 23/01 au normalement pendant un mois mais peut-être plus.
raison/motif : Comme vous avez dû le voir à ma présence quasi inexistante ces derniers jours (semaines ?), je suis pas mal busy IRL et ce parce que j'étais en recherche active d'un emploi et suit des cours en ligne... J'ai été passé un entretien ce vendredi et je viens d'être appelée pour commencer lundi ma formation donc je risque d'être absente pendant un certain temps.   Je ne sais pas si ce sera une présence réduite ou une absence pure et dure parce que je ne connais pas encore mon horaire. Ma mère étant très malade, j'espère consacrer mon temps libre à l'aider à la maison du coup c'est compliqué. J'espère pouvoir venir (enfin) répondre à mes rps mais je ne sais vraiment pas comment ça va se passer.    Si je vois que la situation ne s'améliore pas, je ferai en conséquence.  

_________________

If you try to tame her she will fly away, because pretty little spirits like her, never like to be caged.
Syl Crenshaw


Messages : 70
Avatar, © : travis fimmel (©hepburns).
Multinicks : basil.
Pseudo : belispeak, anaïs.
---
Age : thirty-five and not getting any younger.
Job : historian and archeologist, modern day indiana jones wannabe.
Status : in limbo, sort of.
Top wishes : get the wife back, chill out for a while.

MARK MY WORDS;
Mood:
Relationships:
Availability:

Sujet: Re: Absence/présence réduite. Sam 21 Jan - 22:58

---

Bon courage pour tout ça.

_________________

bittersweet nectar drips from the fractures in the guarded depths of your heart. didn't your mother tell you not to break your toys?